Summer Activities
Whether you enjoy adrenaline-pumping adventures or just want to experience the tranquillity of the many bush & lakeside tracks that Nelson Lakes National Park offers, or just want to relax and chill out we are the ideal base to stay.
Mountain biking.
Swimming.
Lake and backcountry fishing.
Kayaking, white water rafting, yachting, boating and sailing.
Paddle boarding.
Water skiing.
4W Driving.
Photography.
Hunting.
Gliding, paragliding.
Multi-sport events; triathlons, trail running and orienteering.
Nature enthusiasts bounty; Fungi, orchid, native flora, and bird watching
Geology enthusiasts dream.
Swimming, kayaking, paddle boarding, water skiing, sailing, and boating are all enjoyed on Lake Rotoiti and not just in the Summer.
Fisherman enjoy casting from the shores of Lake Rotoiti or from their boats all year round.
Lake Rotoiti is the source of the Buller River and along with its many tributaries, offers some of the country's finest fly-fishing environments. Nearby is also the Wairau River.
Photographers love our stunning natural landscapes created by glaciers in a bygone era, they also love our birds and flora.
There is a great network of mountain bike trails for all ages and abilities, the vast area of Teetotal is now linked up to us with the new track through Big Bush direct from the village of St Arnaud. You can also explore Beebys which is nearby in the Richmond Ranges.
An exciting new development, during the summer months the Rainbow Ski Area is open for exploring, hiking and mountain biking, this means you can now look down from on high and enjoy the stunning views of Lake Rotoiti and the Nelson Lakes National Park, once only possible when snow was on the ground.
St Arnaud and the Nelson Lakes National Park is host to many events, some annually, this includes the iconic Classic Boat Show and Loop the Lake Trail Race. Other events include the Power Boat Regatta, Tuna e Hoe Ana Waka Ama Regatta, the Wily Weka Challenge a walking and MTB Rogaine and many orienteering competitions.
We have 4W Drive Clubs use us as a base to venture out to explore the many tracks on offer such as the Porika, Braeburn, Howard, Maude, Maggie Valleys and the Rainbow-Molesworth Stations, you can also head up Beebys in the Richmond Range by arrangement with the Nelson Lakes Visitor Centre.
The Nelson Lakes Gliding Club is situated at Lake Station airstrip, 8km west of St. Arnaud, being the northern tip of the Southern Alps, it is one of New Zealand's best soaring sites. They say gliding is one of the most unsung adventure sports in the world. Contact them direct for more information.
As you can see you will never be short of activity options when you stay with us here in St Arnaud as they are all right on our doorstep.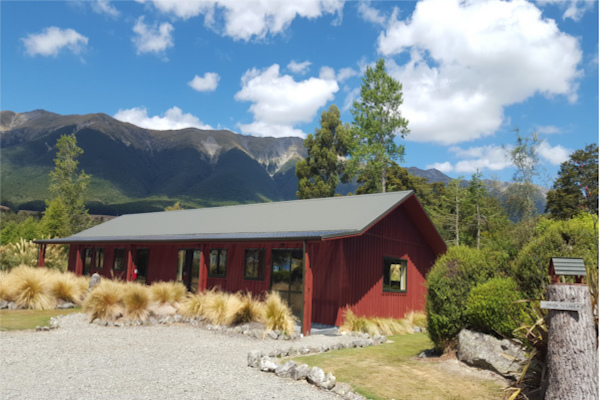 Nelson Lakes Accommodation
---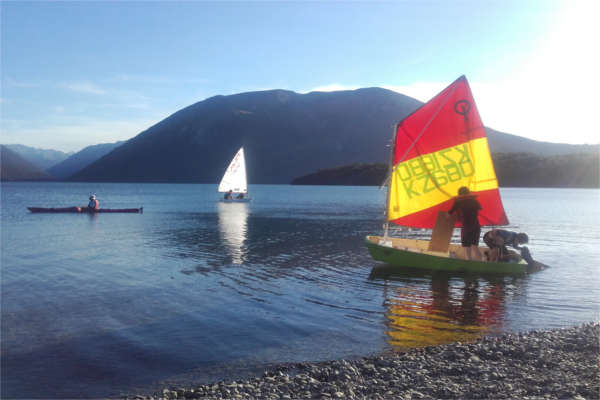 Things to do at Nelson Lakes
---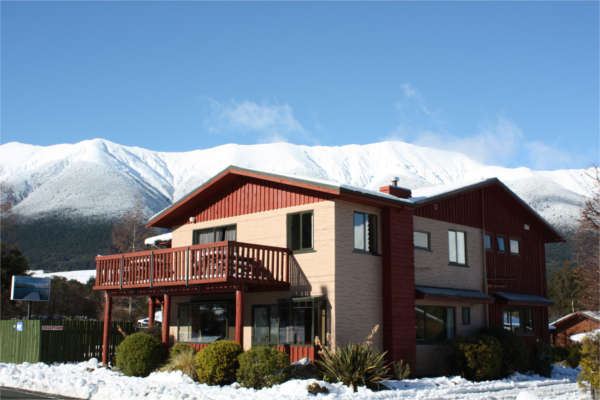 Travers-Sabine Lodge
.
The ideal Solution for Schools, Universities, Big Groups & that Family Get together.
---