Day Walks
Nelson Lakes Motels and the Travers-Sabine Lodge is surrounded by stunning mountains, and native Beech forest, we have an endless choice of day walks right on our doorstep, a 10-minute stroll takes you to beautiful Lake Rotoiti where many of these walks start from.
You can experience the tranquillity of the many bush & lakeside tracks that Lake Rotoiti offers and if Fungi, orchid, native flora, and bird watching is your passion, Nelson Lakes National Park is a nature enthusiasts bounty.
Photographers love our stunning natural landscapes created by glaciers in a bygone era, a Geology enthusiasts dream.
Day Walks and Tracks for all Ages and Abilities
Honey Dew
Moraine
Black Hill
Anglers
Brunner Peninsula Nature Walk
Loop Track
Lake Head
Village Link Track to the many Teetotal Walking/Mt Bike tracks
Mt Robert Circuit
Whiskey Falls
Parachute Rocks/ St Arnaud Range
Lake Rotoiti Circuit
For the more adventurous Angelus and return can be done in a day.
Below are our guests two most favourite longer day walks.
Mt Robert Circuit
Mt Robert Circuit offers native Beech forest, alpine meadows and stunning views of Lake Rotoiti, the Buller Valley and the Speargrass Valley. Make sure you do it anti clockwise, meaning you go up Pinchgut Track first.
At the top you will find the Relax Hut, which was once used by the Mt Robert Ski Club to store skis and equipment, the next hut is the quaint little historic Kea Hut (locked), then Bushline Hut, here you can enjoy your packed lunch.
As you walk back down Paddy's Track with the amazing panorama in front of you, you will understand why we said go that way. If you want to extend your time up on the tops, you can wander and explore further along Mt Robert ridge before returning and completing the circuit.
Parachute Rocks / St Arnaud Range
A strenuous walk takes you up through native Beech forest, sub-alpine shrubs, tussock grasses, which then gives way to alpine fields. Parachute Rocks are a welcoming sight and the stunning views of Lake Rotoiti, Mt Robert Ridge make it all worthwhile. Make sure you don't stop here, there is much more to behold when you get to the top.
The views over the other side into the Rainbow are magnificent, there are many small basins and tarns, these tarns were formed by the melting ice from the glaciers of a bygone era. The fluted spurs of the St Arnaud Range are further evidence of glacial action. You can also take in the view of the Wairau Valley, Mt Richmond Forest Park, Kahurangi National Park, Buller Valley, and the rest of Nelson Lakes National Park.
At this point you will be proud to know you have reached over 1650m above sea level!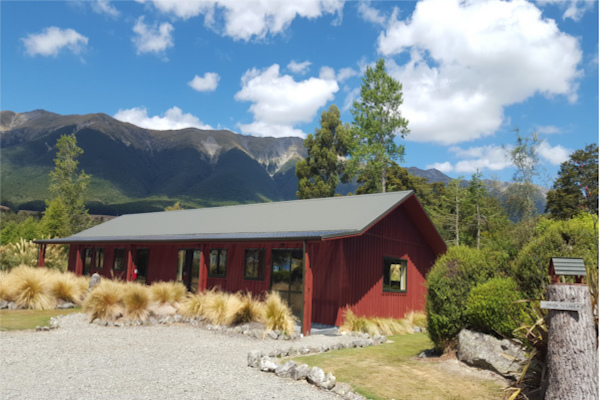 Nelson Lakes Accommodation
---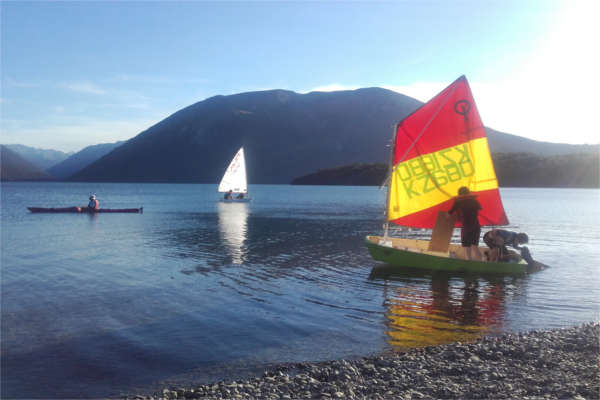 Things to do at Nelson Lakes
---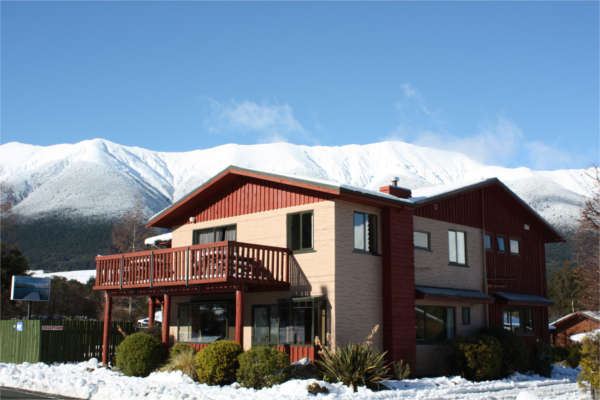 Travers-Sabine Lodge
.
The ideal Solution for Schools, Universities, Big Groups & that Family Get together.
---