About us
We first discovered and were enchanted by Nelson Lakes National Park back in 1997, when we spent 10 days with 3 of our children and two tents exploring the park. We based ourselves at Blue Lake and ventured further to Waiau Pass and Moss Pass taking in Lake Angelus on the way back. Walking out from Angelus Hut along Robert Ridge under complete cloud, we were awe struck when it finally cleared and before us was the vista of Lake Rotoiti and St Arnaud.
Back then the Travers-Sabine Lodge was called The Yellow House, when we first saw it our immediate thoughts were what a crazy colour to paint it and what a crazy name to call it, little dreaming that 6 years later we would own it. You guessed it! We changed the colour and change the name!
We have now owned Nelson Lakes Motels and The Travers-Sabine Lodge for 16 years, we have never stopped exploring, experiencing and sharing our passion for the Nelson Lakes National Park. In the early days, if we were asked a question about the park that we didn't know the answer to, Richard would put on his pack, go into the hills and find out.
Nelson Lakes Endless Activities
We are the Tramping Mecca of New Zealand, you can leave your car parked up and enjoy your feet. There is an endless choice of short walks or more advanced adventures. We have an amazing hut system and track network at our doorstep.
Lake Rotoiti is the only sheltered waterway North of Christchurch and is host to the annual Classic Boat show and the Hydroplane Championships. Local children in the Summer, enjoy the sailing lessons. Swimming, kayaking, paddle boarding, water skiing & boating are all enjoyed on Lake Rotoiti and not just in the Summer. Fisherman enjoy casting from the shores or from their boats all year round.
For day walkers wanting to enjoy the tranquil lakeside tracks, our local Water Taxi man, Hamish, offers an on-demand service to the Lake Head Hut, Coldwater Hut and Whiskey Falls where you can be dropped off and just wander back. Lake Rotoiti Water Taxi also offers a fast access or return trip for Nelson Lakes National Park expeditions such as tramping, climbing, hunting & fishing, or you can just sit back and enjoy a cruise.
Our Place
Situated at 640m above sea level, in the Alpine village of St Arnaud, we are nestled at the foot of the St Arnaud Range which is the beginning of the majestic Southern Alps.
Surrounded by stunning mountains, native Beech forest and a 10-minute stroll to beautiful Lake Rotoiti makes us an ideal base for a playground for every season, and when the snow falls, we are a Winter wonderland.  Cafes, a restaurant and the village general store are a 5-minute walk away.
We have a wide variety of accommodation options, from Self-contained Motels and Two Bedroom Family Cottages to our Travers-Sabine Lodge.
The Travers-Sabine Lodge sleeps up to 34, it is a modern purposed built Lodge. It has family as well as double/twin/single & share rooms. It has a well-appointed commercial kitchen, all new bathrooms and toilets, all bedding and towels are provided. It is ideal to book exclusive for big group get togethers, such as family celebrations, weddings or reunions and is very popular with tramping clubs, corporate groups, schools and universities, New Zealand & overseas.
We have a range of Self-contained Motels, from log to contemporary design, from studio to one bedroom and two bedroom.
Enjoy the yesteryear charm of the Log Design Motels, especially cosy in Winter with snow on the ground, alternatively the Contemporary Design Motels are modern, spacious, and beautifully appointed.
Our Two Bedroom Family Cottages along with our family rooms in the Travers-Sabine lodge are a very popular option for families. Ella Cottage has been fully renovated and modernised, Emily Cottage is to follow, families love them both and the tariff of these cover up to four people, a big savings for families.
All of our accommodation options are surrounded by gardens which reflect our love of the New Zealand native flora and the alpine environment we are in. We all work hard and take pride in the presentation of our stunning complex, our standards are high, in so much that we frequently have comments from our guests "that the place is a credit to us all, they love it here and will be back"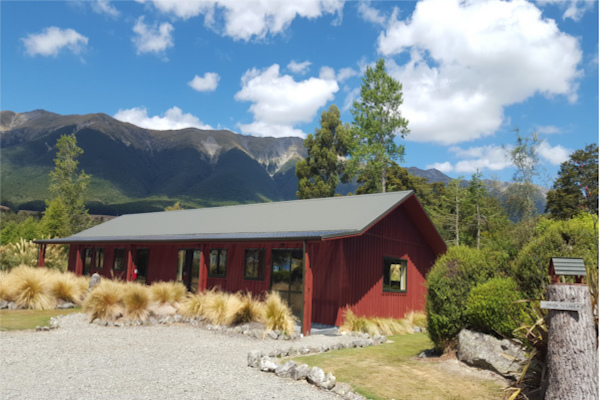 Nelson Lakes Accommodation
---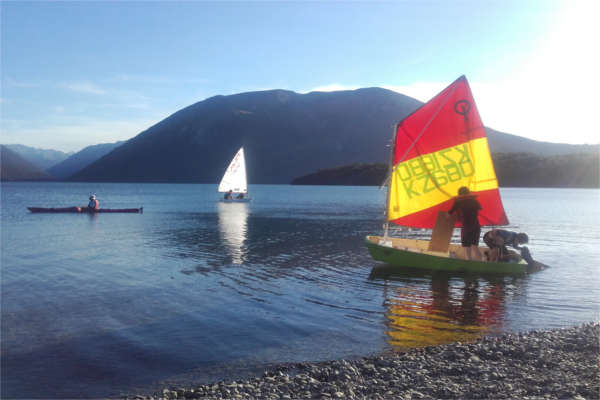 Things to do at Nelson Lakes
---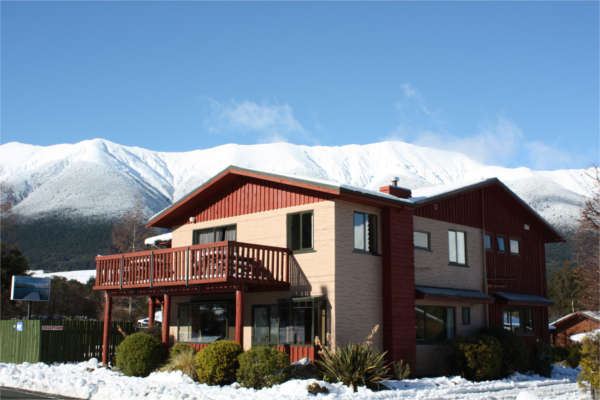 Travers-Sabine Lodge
.
The ideal Solution for Schools, Universities, Big Groups & that Family Get together.
---